We understand that many visitors like to have a specific community or neighborhood in mind when searching for a new home. To assist you in your search, we have a "View Communities" button on our home page that takes you to a dedicated page listing all available communities. On this page, you'll find an introduction to each community along with a link to view more information, such as amenities and available homes. Whether you have a particular neighborhood in mind or simply want to get a feel for what's available in a specific region, exploring our communities page will provide you with a personalized experience tailored to your interests.
If you're looking for a community that gives your quick access to your favorite destinations but is still in a peaceful setting, Casa Bella is the community for you. Amenities include a neighborhood pool, playground, and a community clubhouse. Casa Bella is also located near a new elementary school and Wichita Southeast High School.
Nestled within the scenic backdrop of the Sierra Hills Golf Club, Sierra Hills is an established community offering an ideal blend of leisure and convenience. Many homes boast views of the golf course greens, water features, and community lakes, while a host of amenities—including a neighborhood pool, playground, and community clubhouse—cater to an active lifestyle. Although enveloped in a tranquil, picturesque setting, Sierra Hills remains conveniently close to the amenities of southeast Wichita, including nearby elementary and high schools. It's a community where natural beauty meets modern convenience, perfect for those who seek a balanced way of life.
Welcome to Freestone, a dynamic new home community designed as a tribute to outdoor living. Strategically located on East 21st Street, just east of 143rd Street, and within the esteemed Andover school district, Freestone is only minutes from Wichita's best shopping, dining, and entertainment. The community offers a range of lifestyle amenities, from a resort-style pool and shaded cabana to a fishing lake enveloped by lush greenery. Active residents can engage in games on the pickleball court complete with stadium seating, or explore the scenic walking trails. For families, the main trail even leads to the nearby Wheatland Elementary School. With two subdivisions—The Trails offering 67 homesites with a curated selection of floor plans, and The Reserve featuring 30 large homesites for custom estates—each property in Freestone enjoys the luxury of privacy, set against the tranquility of open reserve spaces. Come explore all that Freestone has to offer; it's a community that beckons you to venture beyond your front door.
Welcome to The Coves, Maize, Kansas' newest luxury community where modern design meets lakeside living. Situated around a central lake at 53rd and Tyler Rd, this unique development promises unparalleled views and amenities. Catering to multi-generational living, our homes are crafted by award-winning builders and range in price from $350,000 to $750,000+, each offering its own distinct features. The community is divided into three different sections, each with its own unique characteristics, ensuring there's a perfect spot for everyone. No matter where you choose to reside within The Coves, you'll have access to our upcoming amenity center complete with a pool, dock, playground, and clubhouse. Here, you'll find everything you've been craving in a home, from innovative design to lakeside luxury. See yourself here, at The Coves.
Situated in the highly sought-after Goddard school district, Southern Ridge offers a harmonious blend of suburban tranquility and city convenience, located just south of Pawnee on Maize Rd on Wichita's west side. This vibrant community features an array of amenities including a pool with facilities and a covered party pergola, sport courts, and a fully-stocked fishing lake. Plans for an additional lakeside pool and extended walking paths are also underway to further connect the community. New model homes by fresh-to-the-area builders are open daily for tours. Nearby attractions like Pawnee Prairie Park, golf courses, and New Market Square enhance the locale, while spacious, family-sized homes starting in the low $300s offer comfortable living. From nature enthusiasts to families, Southern Ridge provides a secluded yet well-connected living experience, and with limited homesites remaining, now is the perfect time to make it your home.
Nestled in the heart of Derby, Madison Garden Villas offers the best of both worlds—proximity to lush parks and essential amenities, all within walking distance. Situated east of Derby High School and west of High Park along Madison Avenue, the community provides easy access to shopping, dining, and medical facilities. Designed for a hassle-free lifestyle, Madison Garden Villas takes care of all maintenance, allowing homeowners to enjoy the benefits of private ownership without the recurring costs. Additionally, the community is flanked by miles of walking trails, making it a haven for those who appreciate outdoor activities.
If you're looking for a quaint new-home community in East Wichita, then look no further! Our community at Clear Creek is located off of east Kellogg and 143rd St. This community is a short drive away from all of east Wichita's attractions such as Harrison Park, numerous shopping districts, multiple golf courses, movie theaters, family entertainment and more! Our homeowners appreciate the quiet seclusion from the city and have plenty of space for single family homes starting in the mid $200's. We offer two different areas within Clear Creek; The Crossing and The Enclave. The Crossing at the front of Clear Creek features affordably-priced new homes perfect for young families and first-time homebuyers. The Enclave is at the back of Clear Creek and features larger homes on bigger homesites, more included features and is perfect for second or third-time buyers. Whether you choose The Crossing or The Enclave, you'll love our paved, dog-friendly walking paths, treed homesites, lakes, and our community pool. Come see Clear Creek today!
Falcon Falls is another well-located J. Russell New Homes Community in Northeast Wichita with low HOA fees. The landscape features a lush backdrop of beautiful rolling terrain of lots filled with trees, complete with lake-view and cul-de-sac homesites. Two Miles of walking paths, community pool and playground for residents to enjoy. We invite you to visit one of our new home builders C&A Homes, M & M Custom Construction, Relph Construction, RJ Castle, and TW Custom Homes all who continue to offer superior new homes with characteristics you might only expect to find in more expensive new homes. Couple this with the unexpected amenities and low HOA fees available in Falcon Falls, and you have a visual dream awaiting you and your family!
Welcome to Rock Spring, Bel Aire's newest covenant community, conveniently located at 53rd & Rock Road near US-254 and just across the street from Northeast Magnet High School. Not only is Bel Aire an award-winning city, but it's also ranked as the safest small town in Kansas. With homes starting in the low $200s, Rock Spring offers affordable, quality living in a quiet, well-planned neighborhood. Built by quality builders with excellent reputations in the Wichita area, this community is the ideal setting for families looking for a blend of safety, convenience, and value.
Welcome to Watermarke in Northwest Wichita, a community designed for convenient and vibrant living. Easily accessible via main highways, Watermarke offers a range of amenities including a neighborhood pool, playground, walking paths, and scenic ponds, all set against a backdrop of mature trees. If you're looking to build your dream home, a variety of water lots are available to choose from. Enhancing the community's appeal, Creekside at Watermarke has recently opened, featuring three new model homes at 53rd and St. Paul St. These new additions bring a variety of floor plans and options, making Watermarke an even more desirable place to live.
Discover the epitome of comfortable and innovative living at Rocky Ford, conveniently situated just south of 31st S and Rock Rd across from McConnell Air Force Base in East Wichita. Our community is brought to life by the area's best custom builders, featuring groundbreaking floor plans that include outdoor living areas, flex rooms, and sunrooms. At Rocky Ford, we prioritize quality family life through amenities like a 30×60 pool, walking and bicycle paths, fishing lakes, and sports fields. Our new model office at 3330 S Capri Ct is open daily for tours of fully furnished homes. Special incentives are available for Military families, including up to $3,000 off your new home.
Castaway, located at 45th St N and Hoover. Enjoy living on a private surf lake with great schools and all your favorite city conveniences nearby. Take advantage of having a Wichita address and enjoy lower taxes and water rates all while in the desirable Maize school district. The best custom builders in the Wichita area have developed innovative new floor plans offering outdoor living areas, flex rooms and sunrooms. New model homes are open 1-5pm daily for tours, closed Tuesday & Wednesdays. At Castaway we're building a place to make quality family memories for years to come.
Welcome to Deer Run, a semi-custom neighborhood that offers a diverse range of single-family homes, from zero entry slab homes to walkout pit basements and side loads. Crafted by renowned builders like RJ Castle Homes, New Century Homes, and HighPoint Construction, we currently have eight spec homes ready for you in Phase 1. Or, choose your favorite lot and embark on the journey to create your dream home. Whether you prefer water views, tree-lined boundaries, or standard lots, Deer Run combines the tranquility of a secluded community with the convenience of nearby highways, entertainment, and dining options. Your serene retreat awaits just minutes from the hustle and bustle.
Experience modern prairie living. Located at 37th and Greenwich Road, Brookfield is a stone's throw from Wichita's fastest growing commercial and retail hub along the Greenwich corridor. A winding and tree lined entrance leading past large lakes will greet visitors upon arrival. Surrounded by mature trees and featuring lakes with walking paths, Brookfield's rich natural beauty will be a source of pride for its homeowners for years to come. Current attractions along the Greenwich corridor include retail and entertainment like the Wichita Sports Forum, Super Target, Bed Bath & Beyond, Buy Buy Baby, Academy Outdoor and Sports, and the Stryker Soccer Complex, among many others. A host of both local and national dining options are offered with plans for many new commercial ventures still to come.
Welcome to Talia, West Wichita's newest destination neighborhood that seamlessly blends country serenity with city convenience. Located just west of 151st on Maple and served by Goddard Schools, Talia is only a 15-minute drive from downtown Wichita. This master-planned community comes to life with an array of amenities, from a clubhouse equipped with an indoor gym and meeting space to outdoor features like two full-size playsets, sport courts, and walking paths. Seven preferred builders have unveiled new model homes for 2023, showcasing the latest in floor plans and interior design. Whether it's meeting neighbors for a puppy playdate at the dog park or engaging in family fun at the central activity zone, Talia is designed to offer a safe, enriching environment for families to reconnect and enjoy endless possibilities together.
Central Park is located between Woodlawn and Rock Road just south of 53rd Street. This residential neighborhood is being built in three phases: the Park, the Village, and the Landing. The Park at Central Park hosts the unique beauty and charm of a front porch community. This neighborhood is host to the unique beauty and charm of Tudor, Craftsman and Colonial style homes. You'll adore the spacious home-sites, convenient alleyways, and proximity to Central Park's extraordinary amenities.The Village at Central Park offers the personality and distinction of bungalow-style homes. You'll enjoy the Village's ideal proximity to the community pool, large lakes and future recreation areas. The Landing at Central Park is the ideal neighborhood for those desiring traditional Ranch homes. This quiet community will feature peaceful cul-de-sac and tree-lined home sites, close proximity to the community pool and convenient access to upscale dining, entertainment and shopping.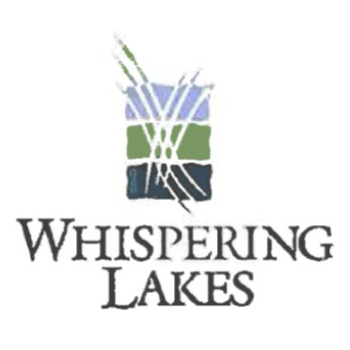 Welcome to Whispering Lakes, a tranquil oasis located in southeast Wichita near East Harry and 159th South. This secluded community offers a peaceful country setting free from the disturbances of busy traffic, flight paths, or trains. Residents can take advantage of three scenic lakes, a neighborhood pool with a pool house, and an array of walking paths—including a paved sidewalk around the first lake and trails leading into the woods. With homes starting in the mid-$200s, Whispering Lakes offers various lots—ranging from tree-lined and waterfront to cul-de-sac options—all serviced by esteemed local builders. The community is served by the Christa McAuliffe Academy K-8 and the new Southeast High School, making it a perfect setting for families.
Nestled amidst mature trees and scenic lakes, Shadow Rock is Wichita's go-to destination for unique, luxury living. Our esteemed builders—Craig Sharp Homes, Fahsholtz Construction, Tri-M Construction, and Prairie Construction—each bring a unique blend of style and expertise, offering customizable options to meet your exact needs. The community also extends an Open Approved Builder Program, allowing you to choose a builder outside of our established team for a truly personalized experience. With each home site thoughtfully designed to maximize privacy and embrace the natural beauty of the area, living in Shadow Rock ensures that you enjoy years of comfort and quality, all while realizing the lifestyle you've always dreamed of.
Located south of 21st on 135th West with convenient access to New Market Square, the YMCA and West Wichita dining options. Enjoy low maintenance, zero step entry patio homes with walking paths and mature trees. The best custom builders in the Wichita area have developed innovative new floor plans offering outdoor living areas and sunrooms to create harmony with the outdoors.
Welcome to Henwick, a coveted community situated in the top-rated Maize School District. This exceptional neighborhood offers a variety of lifestyle amenities, including three scenic lakes, a community pool, and a brand-new clubhouse. Its prime location near K96 also puts you just minutes away from New Market Square. Choose your dream home from a selection of six distinguished custom homebuilders: Beverlin Custom Homes, JL Russell Construction, M&M Construction, Paul Gray Homes, Lies-Bugner Homes, and Robl Building Company. New models are now open, making it the perfect time to find your family's forever home in Henwick.
Welcome to a one-of-a-kind, boutique community in East Wichita, brought to you by Nies. Our limited-lot community showcases luxurious Cape Cod-style patio homes starting in the mid-$300,000 range. With options for full basements or slab constructions, each custom home is a blend of architectural excellence and upscale features. Plus, all lawn and common area maintenance is taken care of, freeing you to relish quality moments with family and friends.
Edge Water offers lake living in Northwest Wichita and is located near Ridge & 45th St. North in the Maize School District. Edge Water offers award winning builders ready to build your dream home in this quiet country neighborhood that is just minutes from New Market Square and St. Catherine's Parish. Come see this quiet area tucked away with wild turkeys walking in the streets (yes, they are the mascots of Edgewater!) There is a beautiful clubhouse, swimming pool, playground, and paths around the lakes.
Dove Estates, situated near Wichita, KS, is a thriving senior living community tailored to ensure its residents experience both independence and assistance as needed. From assisted living apartments to comprehensive nursing care, our offerings span one or two-bedroom apartments equipped with modern amenities such as private entrances, security systems, full kitchens, and ADA accessible bathrooms—all at affordable rates. Our seasoned team, consisting of certified nurse's aides, nurses, and other professionals, provide a spectrum of services, including 24-hour nursing, rehabilitation therapies, hospice care, and even adult day care and respite services for the local community. To truly grasp the Dove Estates experience, we invite you to tour our community. Reach out to us for more details and to schedule your visit.
Nestled conveniently off E. 21st Street, between 127th and 143rd, Garden Walk combines suburban tranquility with easy access to Northeast Wichita's prime retail and dining spots. The community greets residents and visitors with a scenic stone bridge over a natural lake—a popular summer fishing spot for local children. Situated in the highly-rated Andover school district and offering quick access to K-96, Garden Walk is an ideal location for professionals working at Wichita's major employers like Koch Industries, Cargill, and Textron Aviation. We invite you to tour model homes by five of Wichita's premier builders—Ritchie Building Company, Nies Homes, Fahsholtz Construction, Robl Construction, and H & H Homebuilders—open six days a week, as well as our ready-to-move-in homes for sale.
Experience the perfect blend of city convenience and country tranquility at Sienna Ranch. Nestled within an established neighborhood featuring paved trails meandering through mature trees, this community feels worlds away from traffic yet is just down the road from the highly-rated Andover and Rose Hill school districts and family-friendly businesses. Enjoy the best of both worlds, where you can have a family outing without ever leaving the neighborhood. Imagine relaxing by a large, luxurious pool—maintenance-free, of course—or hosting a gathering at the clubhouse, all while soaking in the quiet, expansive landscape that defines Sienna Ranch. It's not too far, not too close—it's just right for a balanced, fulfilling lifestyle.
Welcome to Arbor Creek, our vibrant community nestled in Goddard, Kansas, at 183rd and Pawnee. Crafted with family living in mind, Arbor Creek lies a short walk from Goddard's top schools, ensuring hassle-free mornings. Enjoy amenities like a dog park, pickleball courts, a state-of-the-art fitness room, a clubhouse, and a children's playground. With homes starting at $325K, our esteemed builders offer designs tailored to cater to families at all stages. Set against the most scenic backdrop Schellenberg has ever developed, Arbor Creek beckons you to envision your future here.
Welcome to Iron Gate, a master-planned community that redefines the homebuilding experience by offering personalized design collaboration. Situated near prime shopping and dining locations, Iron Gate features custom single-family and patio homes, each tailored with modern functionality and exceptional craftsmanship. Here, you'll have the opportunity to work with two seasoned, trusted builders, either selecting from popular floor plans or creating your own unique design. From the architectural finesse of curves and lines to tall, light-filled spaces and high-end features like a chef's kitchen and a fireside living room, each home is meticulously crafted for both daily comfort and long-term value.
"The Casitas" emerges as a private enclave of unparalleled serenity. This exclusive development offers just 16 patio homes, presenting a unique opportunity for discerning homeowners. Benefitting from the esteemed Andover schools and the advantage of Sedgwick county taxes, residents can also take pride in selecting from plots that boast treed landscapes. Notably, The Casitas is framed by higher priced homes, ensuring an upscale environment that mirrors the grandeur of the neighborhood. And for those who cherish a life of leisure, the inclusion of mowing services guarantees a pristine, hassle-free living experience. Welcome to The Casitas, where elegance meets convenience.
Nestled just half a mile north of 21st and 127th St. in northeast Wichita, Firethorne is a family-friendly community that perfectly blends tranquility with convenience. You're just minutes away from top shopping destinations like Super Target, Cabela's, and Hobby Lobby, as well as entertainment venues such as the Warren Theatre complex. The upscale Bradley Fair shopping and dining area is a mere three miles to the west, along with additional retail options like Best Buy and Dick's Sporting Goods. Accessibility to the rest of Wichita is effortless via the K-96 highway. Educational needs are met with the new Greenwich Elementary School, part of the esteemed Circle School District, and Magdalen Catholic Church/School, both located nearby. The community itself offers a range of amenities including stocked ponds, a playground, a swimming pool, and a dog park, all complemented by a variety of affordable floor plans.
Introducing Cypress Point, a groundbreaking patio home community in Wichita that addresses the long-standing issue of undersized lots in traditional patio home neighborhoods. Every home in this development is tailor-made to individual tastes, thanks to our dedicated design team that crafts homes reflecting how you live. Not only are our homes set on expansive estate-sized lots, but they also boast a variety of customization features, from full to partial basements, all innovatively designed with no entrance steps. Looking for a maintenance-free yard? We've got you covered. With over 150 years of combined team experience, we anticipate your every need. With only 37 exclusive homes available, seize this unique opportunity to join Cypress Point – a once-in-a-lifetime offering where innovation meets elegance. Time is of the essence, so make your move now!kooper@highpointks.com
Welcome to Timber Creek Estates, an inviting community in Haysville, Kansas that perfectly balances accessibility and exclusivity. Located just south of Haysville proper, this upscale neighborhood is enveloped by mature trees and the serene Cowskin Creek, offering both tranquility and easy access to a host of amenities. True to its commitment to a quality living environment, Timber Creek Estates made a significant ecological investment in Summer 2021. With the introduction of Porcupine Spheres and Aerator Diffusers in the community pond, a thriving habitat was created to support a diverse fish population, primarily of Largemouth Bass. It's an ideal setting for those who seek a peaceful, yet amenity-rich lifestyle.
Nestled in the picturesque northwest corner of Wichita, KS, Emerald Bay Estates promises a year-round vacation experience right in your backyard. This idyllic community, conveniently close to top schools, shopping, and recreation, features over 100 acres of lakeside living where every weekend feels like a getaway. Residents can indulge in an array of amenities from private docks and sandy beaches to a communal pavilion complete with built-in grills and a fire pit. Add a pool and a boat dock and ramp exclusively for resident use, and it's clear why Emerald Bay Estates is a residential paradise. Trust your dream home to Wichita's Best Builders, who are on hand to bring your vision to life in this unparalleled setting.
Situated just west of Rose Hill, Rockwood Falls combines the serenity of country living with the conveniences of city life. The community offers an array of amenities including a stocked pond and a sport court, catering to diverse interests and lifestyles. While the city has preserved the quintessential charms of small-town living, it also offers a wide range of cultural, educational, and economic opportunities. At Rockwood Falls, you'll experience the best of both worlds: a peaceful, small-town atmosphere alongside all the amenities and conveniences you'd expect from city living.
The Residences at Waterfront
Tucked away in a tranquil setting yet centrally located, The Residences at the Waterfront is a premier neighborhood just a quarter-mile east of Webb Road on 13th Street. Its strategic location lets you walk to top dining spots like Bonefish, Firebirds, and PF Chang's on dedicated walking paths, without venturing onto main roads. Just minutes away are the Wichita Country Club, Whole Foods, and Wichita Collegiate School. If you're in search of an elegant community to build your dream home, look no further. Adjacent to this is the Waterfront Patio Homes community, a gated haven that epitomizes elegance and convenience. Offering maintenance-free living, the community provides easy access to upscale dining at Chester's Chophouse, shopping at the Waterfront and Bradley Fair, and even a round of golf at the Wichita Country Club. Whether you choose one of Ritchie Building Company's award-winning designs or a custom floor plan, you'll find that life here offers not just luxury, but also the freedom to lock up and go—whether for a few hours or a few weeks.
Discover the epitome of luxury golf course living at Speyside at Terradyne. Offering both zero-entry and basement lots, this exceptional community caters to golfers and non-golfers alike. Situated with picturesque views overlooking the Terradyne Country Club golf course, residents enjoy unparalleled amenities just steps away from their homes—including dining, fitness facilities, and spa services. Whether you're an avid golfer or simply appreciate a lifestyle of comfort and luxury, Speyside at Terradyne offers a uniquely refined living experience.
Situated just ¾ of a mile east of Greenwich Road on 29th Street, Firefly offers an ideal living experience in northeast Wichita, conveniently located near top regional attractions like The Wichita Sports Forum, Stryker Soccer Complex, and the Warren Theatres. You'll also find an array of shopping and dining options, from Super Target and Cabela's to local family restaurants. The area provides easy access to other parts of Wichita via K-96, the Kansas Turnpike, and 21st Street. In terms of education, Greenwich Elementary School, part of the esteemed Circle School District, is just a mile away, and there are several private school options nearby. The neighborhood itself boasts amenities such as two stocked lakes, a swimming pool, and a playground. Explore the model homes by Paul Gray Homes, Prairie Construction, and Buckert Contracting, all offering versatile floor plans at affordable prices.
Discover a new standard of living in Fontana, a premier residential neighborhood located in northwest Wichita, Kansas. Just a stone's throw away from New Market Square, the region's vibrant hub for shopping and dining, Fontana offers unparalleled convenience. Families will also appreciate the proximity to highly-rated Maize schools. At Fontana, we believe that the perfect home exists in the perfect neighborhood, and we're committed to making that dream a reality for you.
Nestled in a unique harmony of woodland, wetland, and wildlife, Flint Hills National Residences offers an iconic, upscale residential community that evokes the natural splendor of Colorado. With spectacular homesites, the community features a mix of luxury estate and patio homes, including the state's first WAYCOOL home. This idyllic setting is elevated by its proximity to the Flint Hills National Golf Club, which consistently earns a place on Golf Digest's list of America's 100 Greatest Golf Courses. For homeowners who have experienced some of the world's most prestigious clubs, the community offers a storybook lifestyle that artfully combines nature and architecture.
Discover the limited availability of homesites at Siena Lakes, a maintenance-free patio home community situated just a half-mile east of Ridge Rd on 37th Street. Located in the heart of West Wichita, Siena Lakes is minutes away from local attractions like Warren Theatre, New Market Square, the upcoming Crystal Prairie Park, and Sedgwick County Zoo. The community boasts picturesque walking paths, three serene ponds, gazebos, and treed lakes, providing a tranquil environment to call home. With low HOA dues covering amenities such as lawn mowing, snow removal, trash service, and exterior sprinklers, living here is as convenient as it is beautiful. Built by esteemed community builders Mullin, Inc., and Lies-Bugner Homes, Siena Lakes offers an unparalleled living experience.
Welcome to Dry Creek Estates, Wichita's premier subdivision, tucked elegantly on its western outskirts. This exclusive enclave, set within the prestigious Goddard School District, promises a blend of luxury, serenity, and convenience. Spanning 34 lots, each ranging from 1 to 2 acres, it offers residents ample space to realize their architectural dreams, set against a backdrop of lush landscapes and natural beauty. Despite its tranquil setting, the heart of Wichita, with its array of amenities, remains easily accessible. Dry Creek Estates embodies the ideal balance—where residents can craft bespoke homes in a serene environment while staying connected to the city's vibrant pulse.
Experience lakeside luxury at Sandcrest in Northwest Wichita, a community uniquely designed around a boating lake, complete with sandy beaches and private lake frontage for waterfront homes. Our top-rated builders have crafted homes that grant all residents access to a bounty of amenities including a clubhouse, a lakefront zero-entry swimming pool, a children's playground, as well as pickle ball and soccer fields. Whether you opt for a waterfront property—where private boat docks are permitted—or one of our newly available maintenance-free patio homes, you'll be enveloped in a lifestyle of leisure and convenience. Sandcrest is strategically located with easy access to HWY-96, just 5 minutes away from Sedgwick County Zoo and Sedgwick County Park, and 10 minutes from New Market Square's shopping and dining. Adding to the community's convenience, a 10-foot sidewalk connecting Sedgwick County Park and the upcoming Crystal Lake Park is in the works. Come and discover this unparalleled locale where every day feels like a vacation.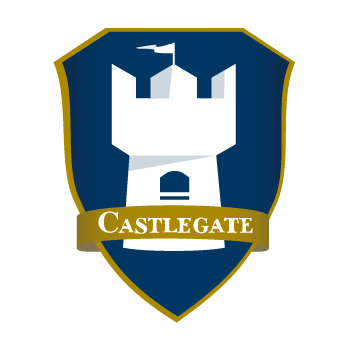 Discover Castlegate, a meticulously planned community situated in west Wichita, offering proximity to premier shopping and dining experiences. Step into custom single-family or patio homes that showcase modern functionality paired with outstanding craftsmanship. Opt from a curated selection of floor plans presented by two renowned builders, or personalize with your custom design. Each home exudes elegance with sweeping curves, lofty ceilings, and an abundance of natural light, ensuring spaciousness. For those with refined tastes, options like a gourmet kitchen and a fireside living room are available. Beyond aesthetic appeal, every home embodies durability and unseen details that elevate daily living and promise enduring value.
Located 1 mile east of Rock Road in Derby, KS. Cedar Ranch Estates sits between Webb and Greenwich just south of Madison (79th St S). Homes will be built by three of the areas top builders on lots ranging in size up to 2.2 acres. Building is scheduled to begin in the Spring of 2019. Cedar Ranch Estates will offer you proximity to Derby's award winning schools, and growing city while allowing you plenty of room to live and play on these large country style lots.
Introducing Sweetgrass at the Province, Ritchie Development's newest enclave of luxury and privacy. Nestled within only 22 lots on two cul-de-sacs and shielded on three sides by large berms, this community offers unparalleled seclusion without sacrificing convenience. Located in the coveted Andover School District within the City of Wichita/Sedgwick County, residents enjoy the benefits of lower Butler County taxes. Choose from three award-winning builders—Craig Sharp Homes, Nies Homes, and Ritchie Building Company—to craft your dream home. Conveniently positioned off of 21st Street between K-96 and the Kansas Turnpike, the community provides quick commutes to major employers like Koch Industries, Textron Aviation, and Spirit AeroSystems. Healthcare services and some of Wichita's top private and parochial schools are just a short drive away, as are dining, shopping, and entertainment venues like the Waterfront, Bradley Fair, and Plazzio. Visit Sweetgrass at The Province to envision your life in this exceptional neighborhood.
The Courtyards at Auburn Lakes
Welcome to The Courtyards at Auburn Lakes, where high-end, maintenance-free living lets you reclaim your time without sacrificing luxury. Imagine a life where lawn care, snow removal, and exterior upkeep are things of the past. Here, you can indulge in award-winning courtyard-style homes that feature zero-step entries, open floor plans, and private outdoor oases. Nestled amid scenic lakes, lush greenery, and winding walking trails, this exceptional community offers a secluded feel, despite being just minutes from Kellogg Ave., Auburn Hills Golf Course, shopping, and dining. Within the community, exclusive amenities such as a private clubhouse, pickleball courts, a heated saltwater pool, and a fitness center await you. For those seeking even more space, we offer 13 large, estate-sized homesites to customize your dream home. Whether you live lakeside or on a spacious estate, The Courtyards at Auburn Lakes provides the low-maintenance, luxury lifestyle you've been seeking.
Picture your life without the hassle of cutting grass, trimming shrubs, or shoveling snow. Imagine a beautiful, single-story home with everything you need on one floor and custom touches throughout. Our award winning designs feature open floor plans, gourmet kitchens, walk-in closets and much more. The community clubhouse is the heart of the community and is a wonderful place to join family and friends. This breathtaking community is convenient to everything you could want or need.